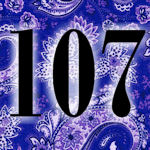 And I mean that not in the sense of "the diet just before this one" but as in "my final diet." That's right, kids: this is it. After one hundred and six Days One, I have decided that Attempt Number One Hundred and Seven is it.
Really.
For sure this time.
"So what's different about this time, Charlie?"
I'm glad you asked. As I've stated a few times before, one definition of insanity is doing the same thing over and over and expecting different results. But if you think about it: this isn't insane. This technique actually works in certain situations. Take an axe to a tree, for example. Go on, hit it. Did the tree come down after one hit? No? Hit it again. Down yet? No? Do it again. In fact, try it another one hundred and seven times. You see, eventually doing the same thing over and over again can produce different results. On that very last whack, that tree will fall on your sorry head.
But before continuing, let's look at the first graph. "Graph?" you ask in disbelief. "A graph already?! Isn't this the post where you just announce you're starting a new diet?" Nope. Because I actually started My Last Diet in secret about three weeks ago. Check it out: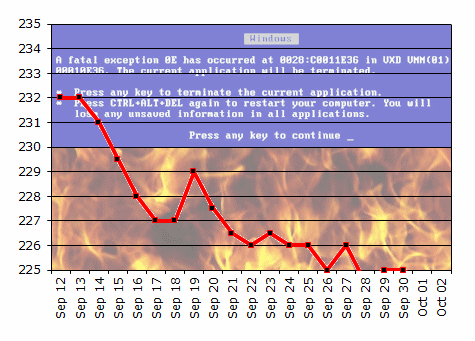 So far, so good, but we have a loooong way to go. A very, very long way. It's a dangerous path full of barriers and pitfalls that have brought low many an attempt before this. Those first few weeks are the easiest. It's that last ninety-five percent of the journey that's the hardest.
Month One
Starting Weight
232.0
Current Weight
224.9
Change from Last Time
-7.1
Lost So Far
7.1
Pounds To Go
30.9
Here are the Month One numbers. The astute reader will realize that my usual "Pounds to Go" calculation does not take me to 199 as is typical on a Return to Onederland attempt. I have a different target this time which I will explain on Monday, November 7, 2011. Why then? Because I've decided I don't want to talk about this stuff every single week any more. From here on out, I'll just check in the first Monday of every month.
Say, now that's something different! See? I'm not actually trying to do the same thing over and over again and expecting different results. That would be insane.