It's Monday, November 7, 2011 and as promised, here is the first full update of My Last Diet's progress. If you recall from that post, fifty-seven days ago I finally made a decision: after doing this a long, long time, I decided to give this one (and only one) more shot. My reasoning? This is just getting old.


So! If this were to truly be my last diet, what would I do? It had to be something different and something sustainable. But what to do, what to do?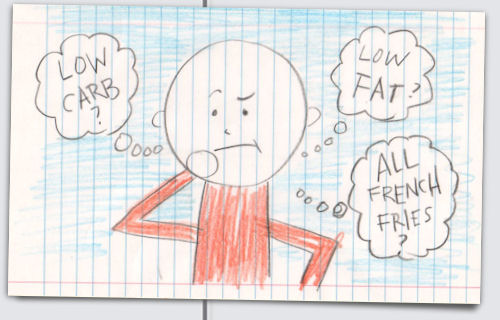 For the few months prior, I actually hadn't felt all that good and I was beginning to think maybe I had some sort of food intolerance, allergy, or even some psychosomatic thing. In situations like this, most normal, rational human beings (i.e., women) would go see a doctor. But I'm a Man Dammit and we won't visit the doctor until we can actually see our brains on the pavement. (And even then at least two thirds of us will still claim, "I'm sure it's nothing.")
My Day One plan back on September 12 was simple: 1) cut out gluten, 2) cut out dairy, and 3) just quit eating so much, you idiot. Oddly enough, just following numbers one and two nearly took care of three. By the time of my announcement, I was already down seven pounds.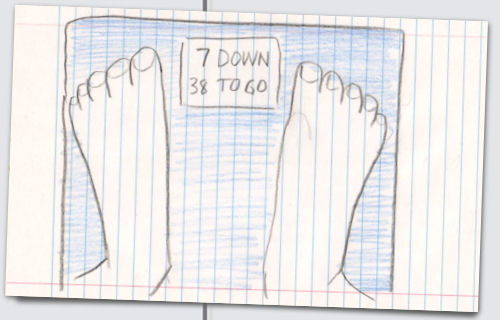 This lasted until October 5 which not coincidentally was the date of my twentieth wedding anniversary. It was a Wednesday and Laura and I decided to go out for Chinese for lunch. That seemed relatively diet-safe. So we drove to Chinese Restaurant Number One. It was closed. We drove to Restaurant Number Two. Also closed. Apparently the universe was trying to tell us something. (Either that, or I knew ordering something out of their freshwater aquarium last time would come back and bite me.) The universe then sent us to that most magical of places: Macaroni Grill. I stared at the menu for all of five seconds before it hit me.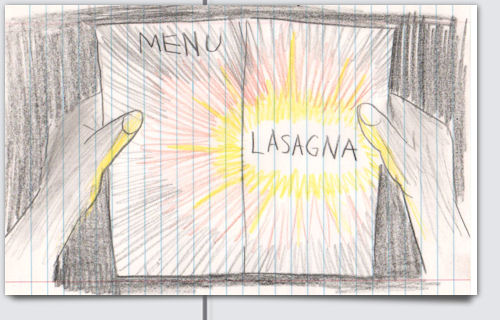 This was probably worth cheating, and so I ordered away. It was very good, but later that day I was struck by The Uncomfortables. Maybe this problem wasn't all just in my head. Maybe I should stick to the plan. And so I did. That is until two short days later when I had pizza: an item neither gluten nor dairy free. I braced for the worst but oddly enough I felt just fine.
So I did what any good scientist would do. I discarded the data, pretended my experiment never happened, and forged ahead with my new gluten and dairy free lifestyle anyway. Because at least I was losing weight. Or so I thought. Because it was also about this time that I realized I'd hit my first plateau.
Plateaus happen. That's just part of this game. But they don't happen this early. At least not to me. Traditionally, once The Switch is on, I can drop ten pounds about two weeks. Getting stuck at the seven-pound mark for this long started to get a bit discouraging. And we all know there's only one cure for diet discouragement.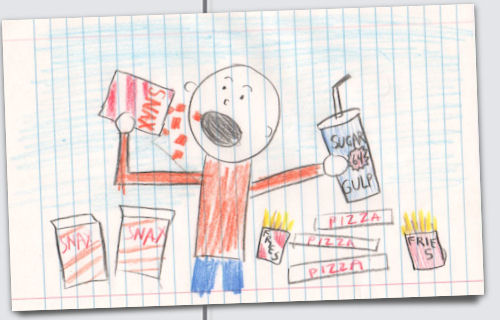 But for whatever reason, I didn't do that. Perhaps it's because I'm treating this as my Last Diet and I just wasn't ready to throw in the towel so soon. So I (mostly) kept at it, (mostly) behaved myself, and definitely kept tracking every calorie over at LiveStrong's MyPlate. It paid off on Day 53 of the Last Diet: ten pounds gone. Then Day 54 surprised me: eleven pounds gone. And as of now, I'm still hovering at the 10-pound mark. (Which will now most certainly become my next plateau.)
So wish me luck. We're heading full swing now into The Season. Next update: December 5, 2011.