Once again, I find myself at a crossroads. This isn't my first time. After all, I've been suffering from chronic mid-life crisis since I was twelve years old. You'd think after several decades a body would figure out what he wants to be when he grows up, but apparently it's not that easy. But before we talk about the options at this particular crossroads, let's rewind a bit.
It was about eighteen years ago when I first got the idea in my head that I wanted to write. I think most writers are bitten by this bug after reading a good book and thinking, "Hey, I could do that." For me, the idea ironically didn't occur to me until right after I'd written a book.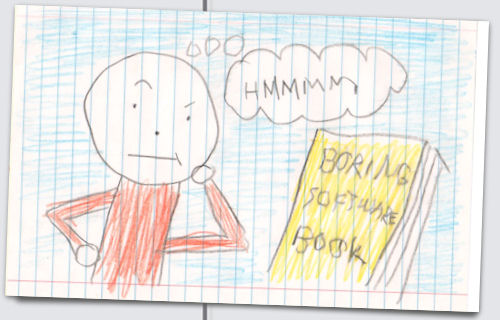 Granted, this "book" was essentially nothing but a boring software manual. But it was about 400 pages and I did make a lot of copies of it and I'm pretty sure no one read it. In short, without even trying, I'd already achieved what 99% of all authors achieve.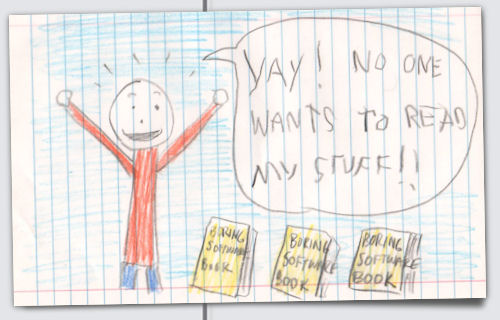 Like most wannabe authors, at first I decided I wanted to write fantasy. Fantasy is easy because you just write whatever you want, as long as you make sure there are dragons . . .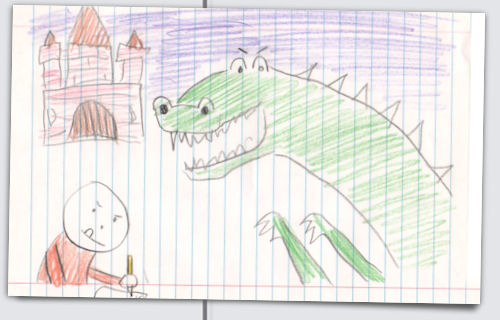 And your knights talk correctly . . .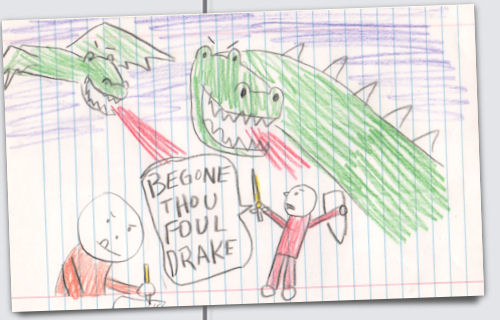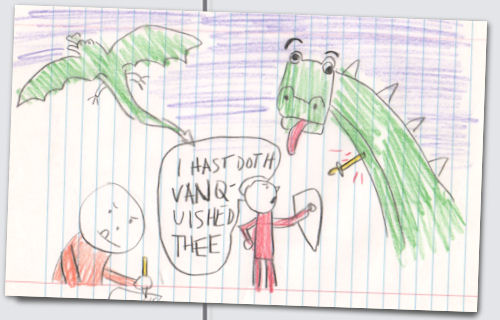 Unfortunately, fantasy turned out to be hard. If you can believe it, apparently the story where the protagonist leaves home, sets out on an adventure, overcomes obstacles and eventually defeats the Big Bad Guy had already been published. Me? I couldn't think of anything original or good. So instead I wrote technical "how to" books on video editing. It started out fun.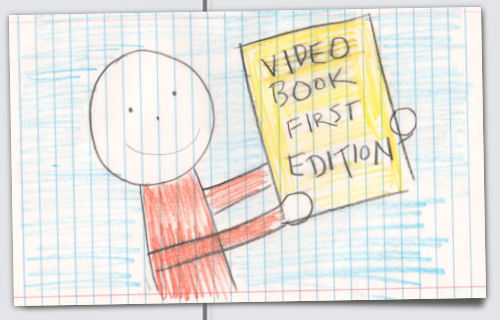 But then it wasn't.
Not at all.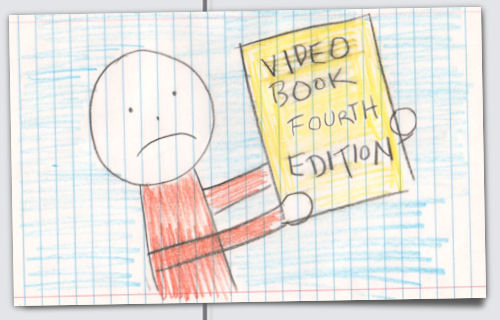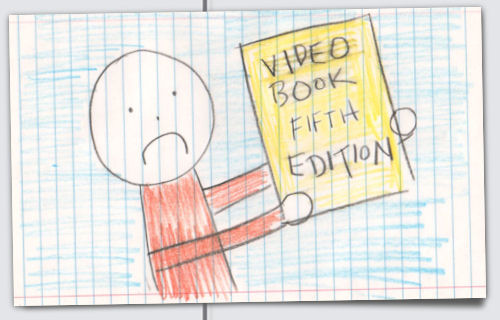 My life as an author wasn't shaping up at all the way I'd envisioned it. But then a voice said, "Write what you know!" I replied, "Who said that?!" (It was really creepy that I could hear voices telling me what to write.)
Anyway, after thinking about it, I thought, "Heck, I know all about dieting! Should I write about that?" But the voice didn't answer me. Undeterred, I set my mind to it and a few years later, it was done.
(Seriously, it's really available on Kindle for just $2.99. iPad, Nook, and other versions are in the works.)
Writing a book like that is easy. Promoting a book like that—especially when you're an absolute nobody—is hard. So I looked to industry experts for help.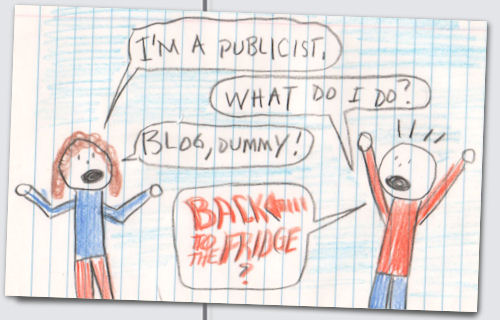 The blog was an extension of the book and eventually took on a life of its own. It got moderately popular fairly quickly, but then went pretty much nowhere.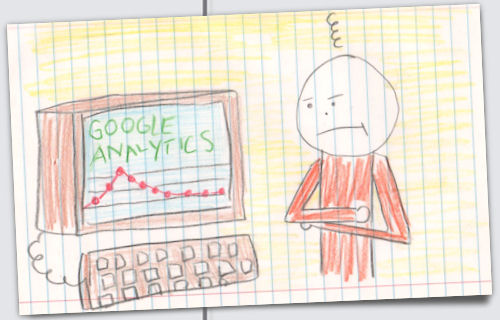 Now fast forward a few years to my last post. I thought it might be fun to try something different and I'd certainly never tried anything like that before. Much to my delight, it was very well-received. I heard it even made some people cry (if you happen to be one of them, I'm sorry: I'll try to draw better pictures next time.)
So now what?
Is this my new thing? Do I continue to illustrate random stories or do I stick to the usual ha-ha-look-at-me-try-to-lose-weight theme that got me my sixteen fans? How many stories could I tell anyway? And do I even have enough time to produce these posts (that now suddenly take twenty times as long to write?)
I'm looking to y'all for advice. Unlike most bloggers who declare, "It's my blog, I don't care what anyone thinks!" I will blatantly pander to the masses. I like to be read and if I ignore you, then what's the point?
So now what? Leave a comment or email me directly (charlie <at> backtothefridge <dot> com). I'm dying to hear from you. 🙂