Philosophers, theologians, and scientists alike have all spent thousands of years trying to answer the question, "What is life?" A rock on a path is not alive. A horse running across a field is. A blogger is somewhere in between. But where does one draw the line?
Personally, I have a very simple definition: life is motion. If something moves, it's probably alive. Once more, as a thing moves about, it rarely stays the same. Therefore, by the law of transitivity, life is change.
So let's look more closely into change, using this baby as our test subject: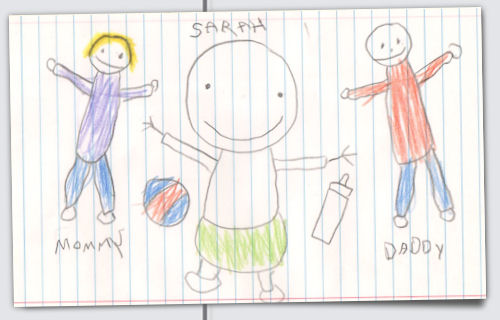 First of all, that's no ordinary baby. That's my daughter Sarah. Isn't she cute? Look! She's holding her head up! It's hard to believe she was born just a couple of weeks ago. Don't you just wish they could stay at this age forever? (Well, except for the staying-awake-all-night and the puking-constantly bits).
But alas, the space-time continuum doesn't work that way. They cannot stay this age forever. See the next picture for additional evidence: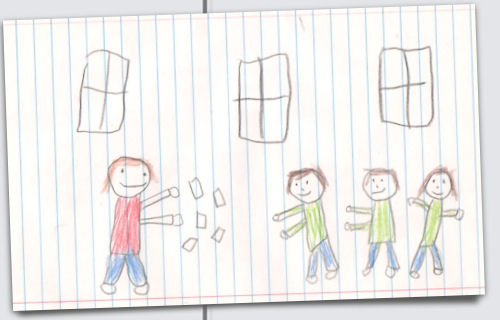 That's Sarah in preschool. It's hard to believe this picture was taken just a couple of weeks ago. How is it physically possible to go from bottles to sippy cups in the blink of an eye? How can we go from "Look! She's holding her head up!" to "Look! She's dealing poker hands to the other preschoolers!" so quickly?
*sigh* On to the next picture: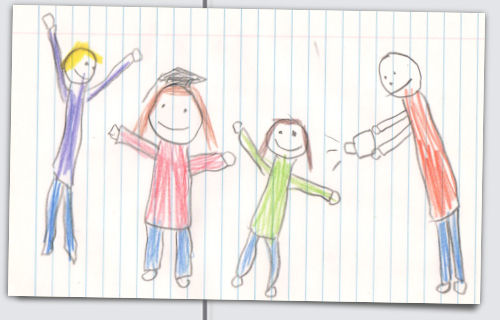 This is Sarah at her grade school graduation just a couple of weeks ago. Perhaps like many of you, I don't really consider moving from fifth to sixth grade something worthy of an entire ceremony. But a custom is a custom, so we go along with it. That's her sister Rachel standing next to her. Rachel will be next: graduating from fifth grade in just three short years.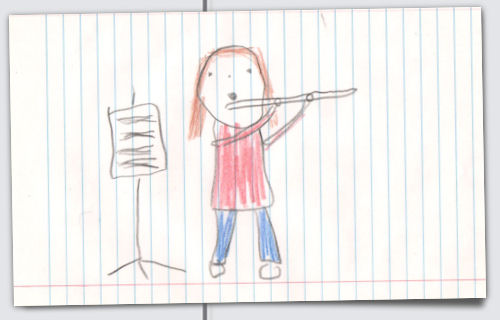 In middle school Sarah began playing the flute. Once again, I don't know how we went so quickly from "Look! She's beating the pants off the other preschoolers at poker!" to "Look! I just spent nine hundred dollars on a flute!"
She did pretty well until (like most kids) she lost interest. (I have a slightly-used, hollow silver tube for sale if anyone's interested. Hope you don't mind it's full of holes.)
Anyway, on to high school, where Sarah abandoned band for choir.
The picture above was taken a couple of weeks ago at their first choral concert. She didn't actually stand in front, singing a solo, as pictured here. That's just the way a proud dad sees his little girl (after three or four beers—just to help get through the show).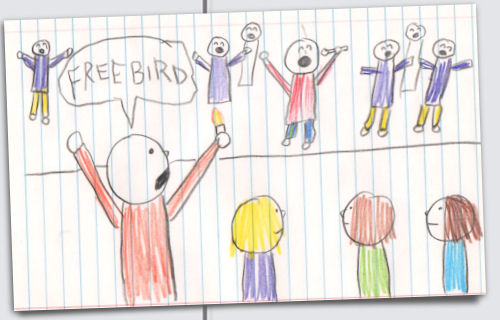 With choir going so well, we figured that band was now a distant memory. So you can imagine our surprise sophomore year when Sarah opted to trade her microphone back for the flute. In spite of weeks of rehearsal on hot asphalt under a blazing Texas sun, she decided this sounded like fun.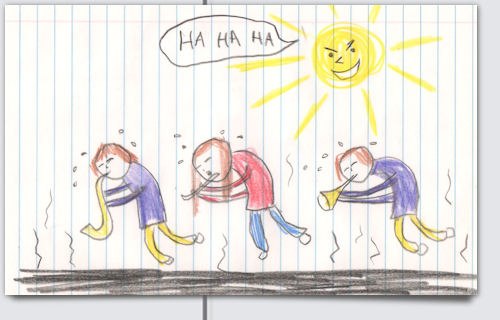 Unfortunately, a year off from fluting may have hurt: she ended up getting placed as an alternate. But just then, when band felt like it had hit a dead end, a spot opened up on the color guard team. She hopped right on and never looked back. Hey, change is good sometimes.
Here she is performing just a couple of weeks ago:
Tick tock, tick tock. I have no idea how we went from "Look! She's in middle school band!" to "Look! She's graduating from high school!" Four years? Tell me it can't be time for all that pomp and circumstance already! I'm just glad I brought beer with me or I might not have been able to handle the emotional overload.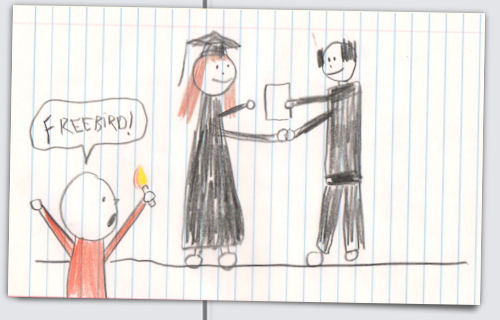 The summer after graduation flew by. We made more plans than we actually had time to accomplish but we did have one last family vacation together:
Granted, it's not actually our last family vacation. But after this—after she's all growed up—well, they'll just have a different feel to them, you know? But such is life!
Anyway, about a couple of weeks ago it was finally time. Time to pack everything up. Time to hop in a car. Time to drop Sarah off at college.
College? Seriously? Already? We just got done with sippy cups! We made it to the dorm room early to haul everything in. We spent our last few hours together unpacking clothes, arranging her dorm room, and trying to pretend this was all as normal as a trip to the grocery store. Then before we knew it, it was time to go:
We had a group hug the likes of which hasn't been seen since the end of the Mary Tyler Moore Show. After all, it's not every day you drop your child off in a strange city all alone, and that only a couple of weeks after her birth.
There were tears, but Sarah was strong too. Not wanting to drag things out, we said our goodbyes and she shooed us out the door.
The rest of us stood in the hall for a brief moment in front of the closed door. That's when I thought, "Look! She's holding her head up!"
Good luck, Sarah. Be yourself and make good choices!