Apparently at my first post-hospital doctor appointment they snapped my picture and attached it to my file. It was April 16, just three days after my release from the hospital, and I looked both sick and tired. However, on the upside, I did notice there was a lot more hair all over my skull and it made me a bit wistful. So I decided to go through some pictures of myself and take a look at the recent evolution of my mop.
We'll start with this family portrait from 1996. As you can tell from my annotations, I hold an extreme dislike for the way I look here. I don't like the hair on my head or the lack of it along my jaw. I'm wearing these dopey-looking glasses and sporting a goofy smile. It's just bad all over. I'm sure most people look back wistfully at photos of themselves when they were younger. Ugh. Not me.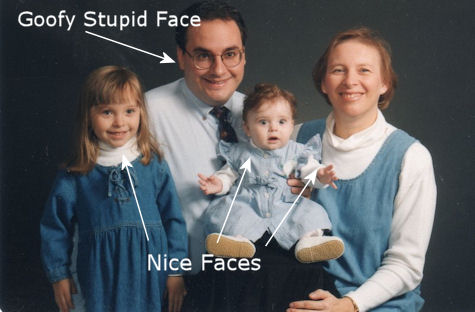 I couldn't live like this forever. I knew I had to do something about it. So I grew some facial hair, got smaller glasses, and learned how to solve Rubik's Cubes. Here's my first solve of a 5x5x5: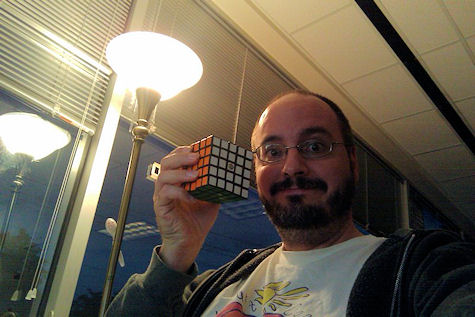 Unfortunately, it doesn't matter how long you grow the beard. It doesn't change at all what's going on up top. Even if you live in denial.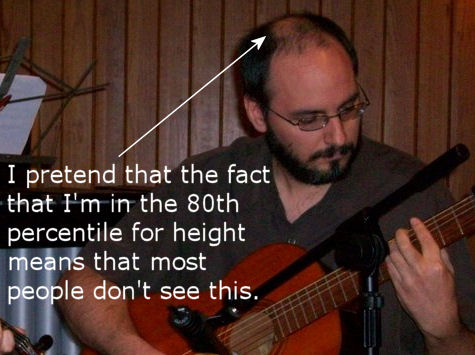 And even if people can't see the top of your head, they can still see that large, Chevy bumper right in front: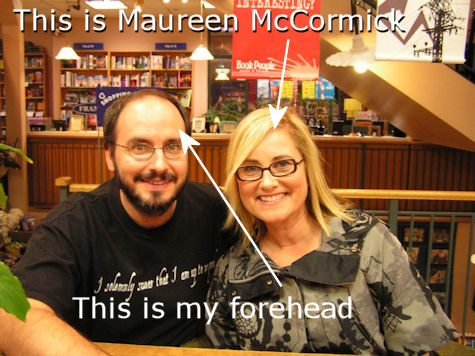 Sometimes when things get busy at work, I'll go a wee bit too long between shaves. This is about as bushy as I let it get: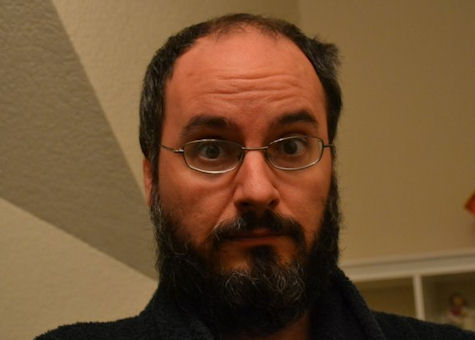 Here's what it looks like halfway through trimming: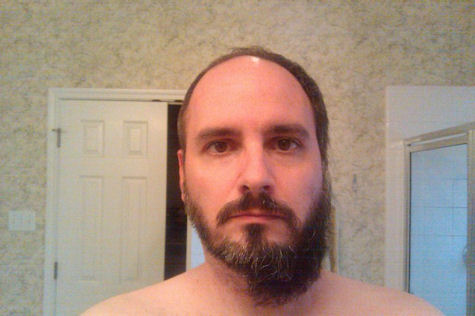 And this is the full trim. Say, that looks pretty nice. This is a much better look that goofy 1996 Charlie. I could live with this: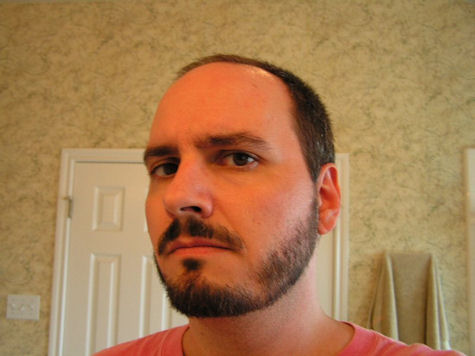 It looked like this at my first (and only) book talk / signing:
It looked like this as I struggled with camera self-portraits: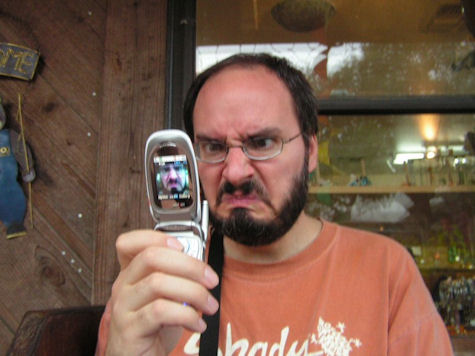 And it looked like this just as I was tragically struck in my prime by Bob Hoskins Linoleum: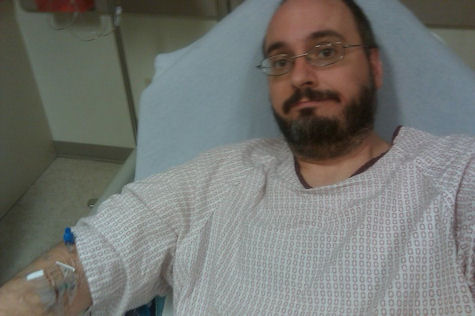 It began falling out within two weeks but it took a while for it to become outwardly noticeable. I figured it'd be gone in no time but, no, it just sort of hung on like it still had unfinished business or something. Even as recently as five weeks ago you could still see an aura of fluff about my cranium:
I kind of figured that's where it would stop. But July took its toll. Not only did the head thin out even more, but most of my eyelashes and eyebrows went AWOL as well. If things get any worse, I'm going to look like this: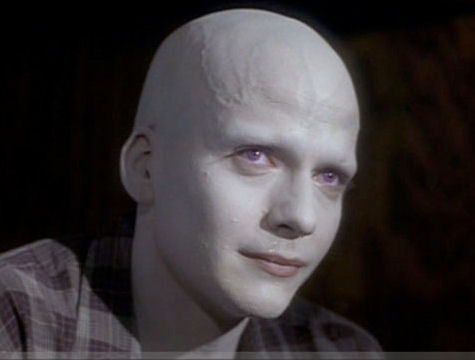 Oh wait. I already do: