Me? I've been around the blogosphere once or twice. As I scour food and diet sites, one thing has become extraordinarily clear: oatmeal is important. I don't know why (and I'm not sure I want to know) but the fact remains: eat oatmeal or risk mortal peril.
I figured I must be missing out on something so I decided to give it a shot last night. Not knowing which of several thousand blogs and recipes was the correct one, I decided to just head to the pantry and wing it.
This is my story.
The first tidbit uncovered by my research is that there are two basic kinds of oatmeal. Kind #1 is what's known as "Regular":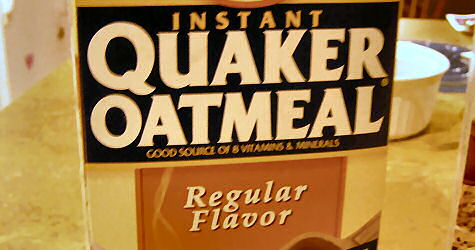 Kind #2 is what's known as "Variety":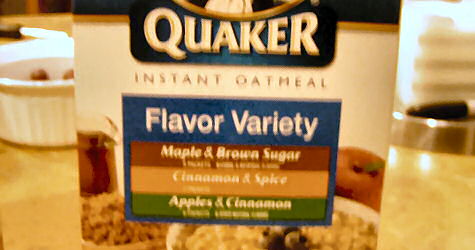 Being new at this, I wasn't sure which one to choose. So I inspected the packages more closely. As you can tell, the Variety Kind is blurry, so that turned me off a bit. But then I looked at the Regular Kind and noticed something alarming. Regular oatmeal is freakin' old:
I don't know how you people eat that stuff. So, having missed the cutoff date by a mere two months and twelve years (or who knows, maybe that's the year 296), I decided to go with the other box, the blurry oatmeal. I removed two packets since one packet alone seemed insufficient for my hunger needs. The packets themselves are awesome. They are so chock full of fun facts and information, it probably makes Wikipedia jealous: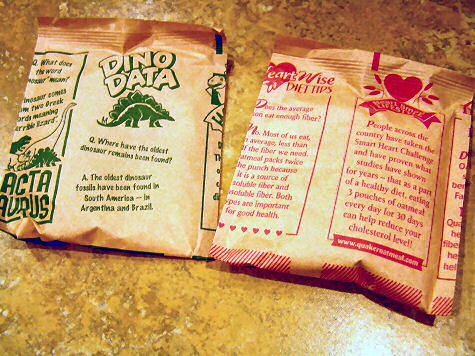 Next I checked the instructions. Apparently you need to add some form of liquid to turn the dried oats into a bowl of delicious mush. You have many choices, such as milk, water, or beer:

I opted for milk. Until I smelled it.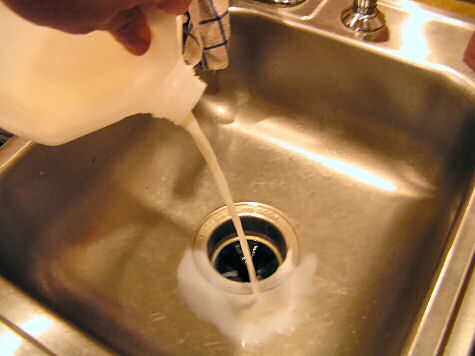 Luckily there was a fresh gallon in the fridge. Yay. I poured it over the sawdust and was ready to roll: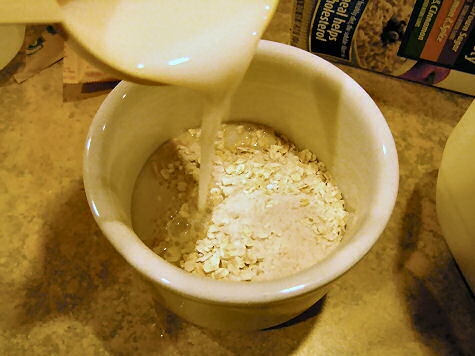 Into the microwave it went. I've heard you can do this on the stove top, but if I had that much time on my hands, I'd start a blog. After two minutes, the scalding hot container was enough to give me second degree burns. If this had been a McDonald's, I would have written a strongly worded letter complaining that no one warned me the oatmeal I was about to enjoy was extremely hot.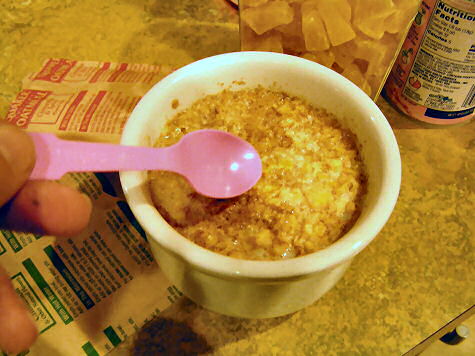 The second thing I learned on my tour of the blogosphere was: never eat oatmeal plain! Never, never, never. All I could gather from this is that plain oatmeal is poisonous. Not wanting to risk a few days of illness, I looked around to find some stir-in ideas. Here's what I came up with: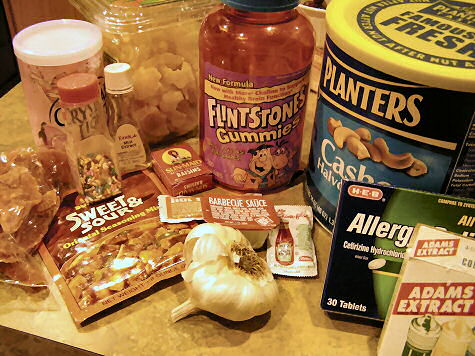 I was torn between the Flintstones vitamins, the garlic, and the barbecue sauce. In the end, however, I settled on two of my favorites: blue food coloring and cookie sprinkles: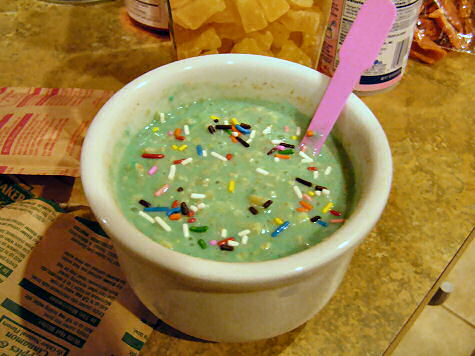 Yum! Now the last thing I learned on my tour of the blogosphere was this: make sure you put the finished bowl in a pretty table setting, adorned with lots of oatmeal accessories, such as bananas and real cloth napkins. Then take a photo and upload it for the world to marvel at. Now that's kickin' it old school. Unfortunately, this wasn't in the cards last night: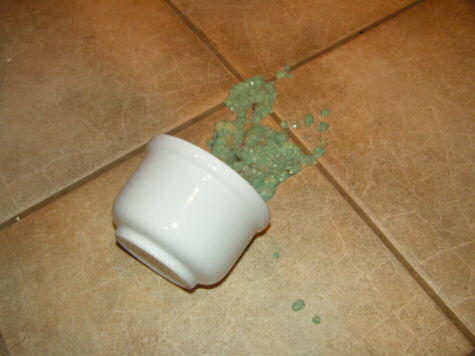 I thought perhaps the meal wouldn't be a total loss if the dog ate it, but she took one sniff and ran the other direction.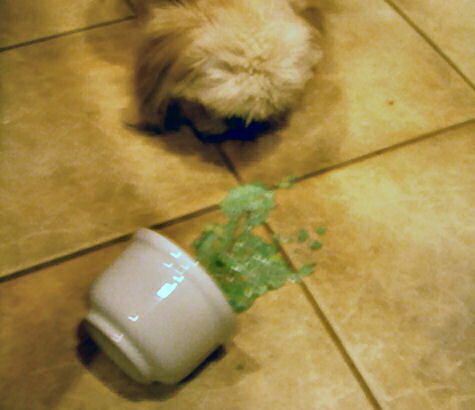 Oh well. I tried. Maybe next week I'll give it another shot. Either that, or just go back to talking about really disgusting cheeseburgers. Ah, those were the days, weren't they?