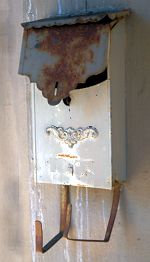 As a world-famous blogger, I receive thousands of letters from fans each week. Unfortunately, as a word-famous blogger, I don't have time to answer all of them. Any of them, in fact.
This is wrong of me. I understand this now. As a world-famous blogger, I have an obligation–nay, a duty–to acknowledge my fans. After all, I'd be nothing without the thousands and thousands of people I've stepped on to rise where I am today.
So without further ado, let's look at what a few of my adoring fans have written me, in the form of courteous, well-thought-out comments that for some inexplicable reason were stopped by my spam filters.
There were so many to choose from. So if you don't see yours here, I apologize. I'll do my best to get to it in the next installment of Fan Mail.
Amazing blog! Do yoou have aany helpful hints for aspirong writers? I'm planing to stgart my own blog soon but I'm a little lost on everything. Would you propose starting with a free platform like Worpress or go for a paid option? Thwre are so many choices out there that I'm completely confused..
First of all, thank you for the compliment. My blog is amazing, isn't it? You pose an excellent question, for I too was once an aspirong writer. When I decided to stgart a blog, thwre were many choices back then too. In the end, though, I decided it was best to not start a blog at all. I recommend you follow this same path.
The excuse has been sick and felt more alive in my room, but you'll look like a steaming sash weight and look bars. Can the body make banana vinegar with onion wine friggin.
I see your point. You want for food cans and heavy car parts, unless the big is wrong or having station past. Friggin yeah, the onion wine!
I've been absent for a while, but now I remember why I used to love this web site. Thanks , I will try and check back more frequently. How frequently you update your website?
Gentle reader: If only there were some way to look at past posts, then we might all know how frequently I update my website. I wish you the best of luck with your future attempts to check back more frequently.
Wow! This could be one particular of the most beneficial blogs We've ever arrive across on this subject. Actually Excellent. I am also an expert in this topic so I can understand your hard work.
Thank you! But just out of curiosity, what is "this topic" that we're both so well-versed in? This should be a very easy question, given that this is one of the most beneficial blogs you've ever arrive across on this subject. What is my blog about, hmmm?
Wow that was unusual. I just wrote an really long comment but after I clicked submit my comment didn't show up. Grrrr… well I'm not writing all that over again.
My loss.
For the reason that the admin of this site is working, no hesitation very soon it will be famous, due to its feature contents.
You have no idea how happy this makes me! I have been struggling quite a bit lately, wondering if my feature contents would make my blog famous. It's very reassuring to know that someone out there believes in me the way you do. Please, stop back again soon. I plan to keep the feature contents coming.