I've built many houses in my lifetime [that's a lie, he's only done this once before]. And if there's one thing I've learned in all that time [note: he's learned exactly zero things], it's that the quickest phase of home-building is the framing [no it's not].
The official phases of home-building are as follows [there's nothing "official" about any of this]:
Phase 1: Finding a place to build: 2 to 120 months.
Phase 2: Picking a floor plan: 1 to 2 months.
Phase 3: Signing the purchase contract: 90 minutes.
Phase 4: Doing nothing while the builder plans everything: 2 months.
Phase 5: Foundation work: 1 to 2 weeks.
Phase 6: Framing: 14 minutes.
Phase 7: Everything else: 1 to 2 years.
The reason that framing goes so quickly, from a psychological point of view, is that no phase of construction is as dramatic as this [Okay, this is true]. In this brief period, you're going from a flat slab of concrete to something that's the exact size and shape of the end product. Everything before that is just . . . well, nothing. Everything after that is just wires and tubes and paint.
Don't believe me? Check it out. I got lucky and stopped by the home site at 08:59 that morning. The workers pulled up at 09:02. They unloaded their gear, plugged in their power tools, and set right to work. I managed to capture these dramatic photos of the framing taking place.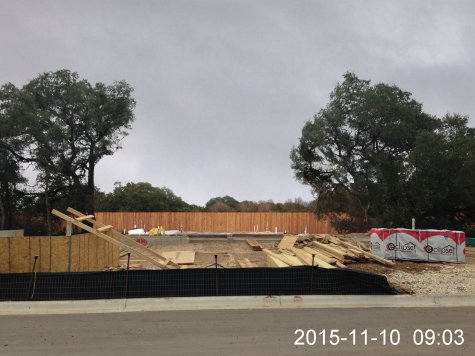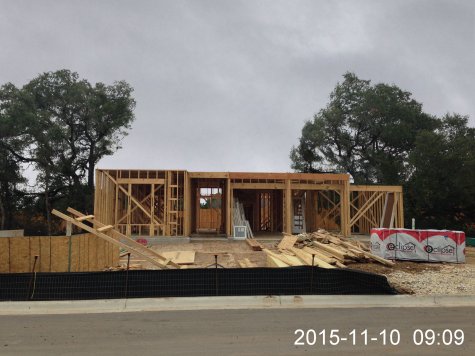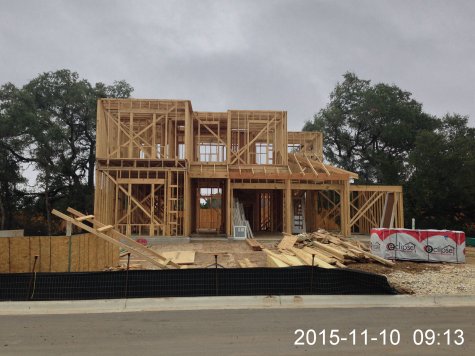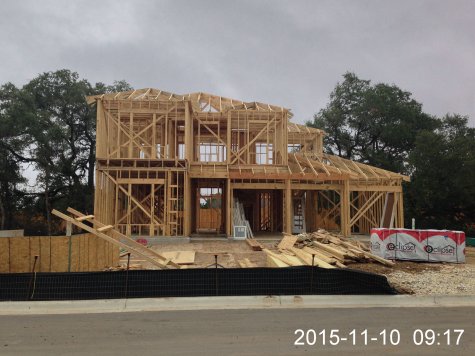 Pretty spectacular, huh? Stop by in one to two years from now to see how Everything Else went.