Time. We can't see it. We can't feel it. But we know it's there, whooshing past us at the alarming rate of one second per second. And although the water molecules and carbon atoms that make up my body have been around for potentially billions of years (and likely have billions to go: stable little buggers), they'll only hang out together in this particular configuration for a blink of an eye.
"Oh, no. What's he going on about now?" says Reader One.
"I don't know," says Reader Two.
"I think he's having another midlife crisis," Reader One suggests.
"Yeah, you're probably right. Hasn't he done this once a year since he was twelve?"
Excuse me, can you two keep it down? I'm trying to write a blog post here.
"Sorry. Carry on!"
Thank you. Anyway, as I was saying, though time itself is infinite, each of us is only allotted an infinitely small portion, and what we do with it must be spent wisely, lest we get to the end of it and say, "Dang it! I never finished watching that box set of The X Files that I got for Christmas in 2005."
As I began to re-examine where I've been spending my time, and looked again at how many unfinished projects I have left, I also made the tactical error of checking the ol' blog's Google Analytics numbers. And as often as I like to joke in my self-deprecating manner about only having four or five regular readers, apparently that's true. (Unless, you count all the fans visiting from best-seo-offer.com, best-seo-solution.com, and buttons-for-your-website.)
Now if I could write a blog post in ten or fifteen minutes, then I probably wouldn't think twice about it. Heck, I waste that much time just standing and staring into the refrigerator each hour. But I can easily spend upwards of two hours on a single five-hundred-word post.
The process:
I have to get an idea first. Once in a while, I know exactly what this is. But most of the time I have to watch youtube for hours before I give up and just write about weight loss.
Next, I flesh out the idea. What's my hook? Is there an underlying theme? Should I use any verbs this time?
Then I create the appropriate accompanying images. Original graphics are important, but time-consuming.
After that, I write the final copy.
Then I walk away.
Then I come back and edit with fresh eyes.
Then, and only then, do I approve it and hit the Publish button.
After which I read it one more time and make at least one small change.
I don't want to sound immodest, but I think the end result is an above-average blog post. From time to time I hope someone might say, "Wow! I bet so-and-so would love this! I'll send it to her!" or "I'm gonna share this on Facebook!" But the numbers don't lie: this very rarely happens.
Thing Number One
But I'm okay with that. Like so many things in life, it is what it is. I have a finite amount of time to be creative and it's my choice on where I spend it. Which brings me to the first thing: I'll be cutting way back on posts here. Again. I simply have to reallocate my blogging time to other projects. Which, not coincidentally, brings me to the next things:
Thing Number Two
Way back in the 1980s, I started writing and recording music. I played piano, guitar, bass guitar; and would, with the cheapest equipment available at the time, record my work. I called myself "Continuum" and released six or so collections of "audio sketchbooks" between 1987 and 1997. After that, life took over, and although I still poked around in the home studio or picked up a guitar from time to time, I never really produced anything else after that.
I finally changed that in January. I dusted things off, fired up the studio, installed some new software, and said, "No more excuses. I'm doing this." Since then, I've (nearly) finished two songs and I'm about a quarter of the way into the third. My goal is to have an hour's worth recorded by the end of this year.
Given the near-twenty year break from this, and the nature of the reboot, I've renamed myself: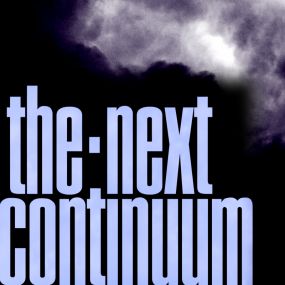 Updates on the music front will appear on my other blog.
Thing Number Three
I decided to finally write the sequel to my last book, Why Your Last Diet Failed You. It's a sequel in the sense that it's non-fiction, written by me, in a very particular voice and style, and uses the same fonts. The good news is, it's not about dieting. Nope, this time I thought my turn with cancer three (yes, three) years ago needed to be put into words. And fast too, before I forget all of it.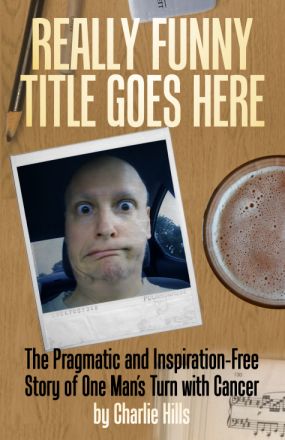 I have two or three potential book titles, but haven't settled on anything yet. It depends how the narrative turns out, and it's too early to tell.
I began working on it on March 18. Draft Zero of the manuscript is already more than 27,000 words. When I started this project, I figured it'd be around 25,000 words when done: purposefully quite short. However, as I've already passed that target, it's looking more like 30,000 to 35,000 now.
I know that would counts don't mean much to the average person. For comparison: 50,000 words is considered the minimum number to be called a novel. Anything below that is a novella. (Until the novella gets too small, and then it's just a short story.)
For a better comparison, here are the word counts of a few works, rounded to the nearest thousand:
A Christmas Carol, Charles Dickens: 29,000.
Animal Farm, George Orwell: 30,000.
The Great Gatsby, F. Scott Fitzgerald: 47,000.
Lord of the Flies, William Golding: 60,000.
Why Your Last Diet Failed You, Charlie Hills: 65,000.
Harry Potter and the Philosopher's Stone, J.K. Rowling: 78,000.
The Hobbit, J.R.R. Tolkien: 95,000.
Tenner Heed, Charlie Hills (unfinished): 123,000.
Fellowship of the Ring, J.R.R. Tolkien: 188,000.
All Back to the Fridge posts combined, Charlie Hills: 203,000.
Harry Potter and the Order of the Phoenix, J.K. Rowling: 257,000.
Gone with the Wind, Margaret Mitchell: 418,000.
War and Peace, Leo Tolstoy: 561,000.
So there you go! I'll be back, of course: it just won't be next week. If you'd like to see how my creative endeavors are going, I'll post a bit more often at www.elsewhither.com. Until then, eat right, exercise, and remember to stop and smell the French fries once in a while.
Oh, and for what it's worth, this blog post is 1099 words long and took over two hours to write. 🙂