Don't Forget! Today is Day Two of my Virtual Book Tour. Head on over to
Peanut Butter Boy and you won't be sorry. Well, actually, you might be. Don't say I didn't warn you.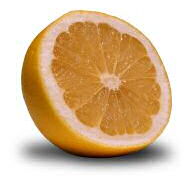 Not too long ago, I wrote about The Four Food Groups: Italian, Mexican, Chinese, and Cheeseburgers. Someone suggested, and I had to agree, that breakfast could have easily been among these chosen few. So today I am making it official. Breakfast is now the Fifth Food Group.
Ah, but what kind of breakfast? That is an important point. Because sometimes I eat very non-breakfast foods for breakfast, and other times I love having "breakfast" at very non-breakfast times. What to do, what to do…
To keep things simple, I shall divide breakfast into two categories: sweet and not sweet.
Sweet
This is the kind of breakfast made up of pancakes, waffles, muffins, cinnamon rolls, and toast spread thick with marmalade. I would also place Golden Grahams in this category (though I could eat Golden Grahams any hour of the day any day of the week).
The best time for this kind of breakfast is after you've been on a low-carb diet for six months. Though, and I speak from personal experience here, make sure your pancreas is tied down and fully secured before tackling the stack o' griddlecakes and syrup.
The best time for waffles is when you're on the road and staying at a La Quinta with those industrial-strength waffle irons. They pre-measure the batter, keep the iron constantly hot, and the best part? They do all the cleaning. What more could one want?
Not Sweet
Potatoes. That's what more one could want. Nice though the sweet breakfast is, for me it doesn't compare to the "not sweet" breakfast. Eggs, bacon, sausage, aaaaaaand … POTATOES. There's really nothing quite like a perfect batch of pan-fried taters for breakfast. Highly seasoned, and very hot, you've got the makin's for a great day here, I tell ya.
The real trick is the eggs. Everybody likes their eggs done a certain way and it's not always an easy thing getting others to understand what "right" means when it comes to egg preparation.
For me? I call it "over hard" though I've never really been sure if that's the right term or not. Here's the trick. Get the pan very hot and greased up. Drop an egg in and break the yoke. Make sure part of the yoke spills over directly onto the pan. Let it cook good and long, then flip. Now let it cook more good and more long until all traces of runniness have gone beyond recall. Salt and pepper and eat while it's hooo-hooo-haaa-haaa-hot.
Now that's good eatin'.
So what's your favorite breakfast? Sweet, non-sweet, or other? Describe below.