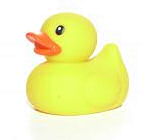 Not every "You Know What Sounds Good Right Now?" post has to be about food. For months now, I believed it did. That is, until just this minute, when I realized it didn't. Which is why I want to tell you about something that really sounds good right now.
Ready? Here you go! It's BBBB and it's one of my favorite things to do in the whole wide world. So there you have it. I'll talk to you again tomorrow!
What's that, you say? You mean this post is too short and leaves you with too many unanswered questions? Hmmm… okay, I can see that. I suppose it's possible you don't know what BBBB is, considering I made it up myself. So I'll let you in on it. Very simply:
Book
Beverage
Bath
Bed
Ahhh… now isn't that one of your favorite things too? Of course, you can come up with your own "B" substitutions. Like maybe, Basketball, Butter, Bebop, and BBQ. Or perhaps, Bunnies, Bottles, Botox, and Back Street Boys. It's totally up to you. The sky's the limit.
For me, I'll stick with the first four listed above. Because brainstorming and banging out blog bulletins in my bathrobe-bedecked body with my butt on a bench (barely a bat of an eye before the bewitching hour) bestows such banalities on the blogosphere, that only a big book, a beer brimmed over, and my bod bathed in bubbles becalms my brain and brings me to my bunk.